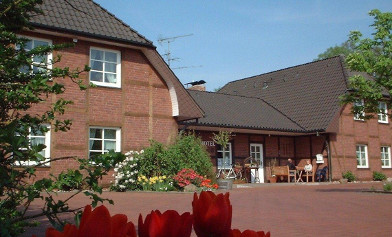 Landhaus Radler

-Ihr Hotel garni mit Herz-

Kastanienweg 17, 27404 Zeven

Tel: 04281-9882-0

E-Mail: info@landhaus-radler.de
Corona-Info
With us you can be sure:
We implement all current hygiene measures conscientiously and professionally.
In our small hotel you will meet few other guests, as we have no restoration.
Additional security for you:
Since March 10th 2020 every room is at least 2 days vacant before a new guest will check-in.
Welcome to the Landhaus Radler.
For 27 years we are with heart and soul for you.
Feel at home in our rural small town idyll.
We look forward to you!